Athletics
More than 80% of CEC students participate in interscholastic athletics and extra-curricular activities. We have 22 varsity programs with junior varsity and freshman teams. Our student-athletes are encouraged to participate in multiple sports!

ATHLETICS ANNOUNCEMENTS REGARDING PHYSICALS:
Dr. Ruppersburger is offering the 2020-21 yearly physical required by PIAA at his office location for $10.00 CASH. Athletes schedule an appointment with Dr. Ruppersburger's office and must follow his office protocol and guidelines.

Dr. Andrew Ruppersburger, Family Physician located at 1530 Woodbourne Rd. Levittown, PA.
Office phone number 216-949-1125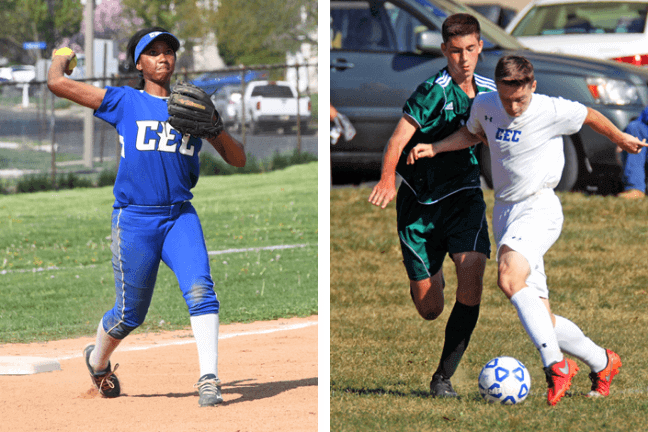 School Colors
Royal Blue and White
School Mascot
Eagle
League
Conwell-Egan Catholic is a member of the Philadelphia Catholic League (PCL), long recognized as one of the finest leagues in the Commonwealth of Pennsylvania.
CEC is also a member of the Pennsylvania Interscholastic Athletic Association or PIAA, which is the governing body of athletics in the state of Pennsylvania
Sports Fees
Included in the School Fee