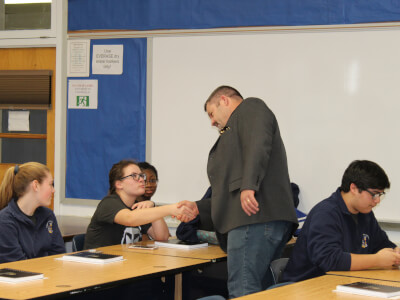 January 10, 2019
Travis Manion Foundation and CSL: C...
Yesterday, 24 Conwell-Egan Students participated in the first of 10 sessions that make up the Travis Manion Foundation's Character and Leadership Course. In special part by the Danaher-Lynch Famil...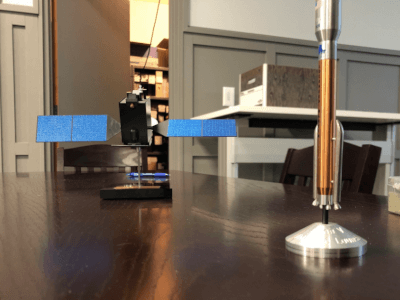 January 1, 2019
Engineering, Satellites!
On Friday 12/1, The Center for Student Leadership invited Sean McHale, a mechanical engineer for SES satellites, to talk to both freshman and junior physics classes, as well as seniors interested in s...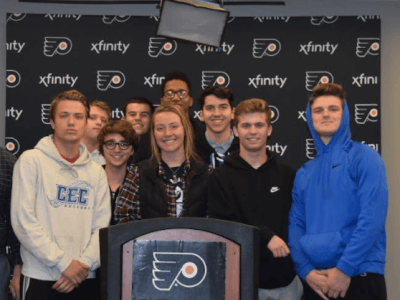 December 9, 2018
Recap: CEC visits the Flyers
In November, The Center for Student Leadership took 9 students to career day at the Wells Fargo Center! Students sat through presentations and discussion with Flyers Executives, Sixers Executives,...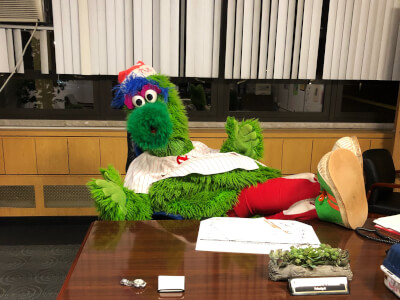 December 1, 2018
CSL: Barkann Foundation Healing Hea...
Last Thursday, CEC welcomed The Healing Hearts Foundation to the school cafeteria as they packed holiday gift bags for over 25 families in need. Students From the Community Service Corps as well...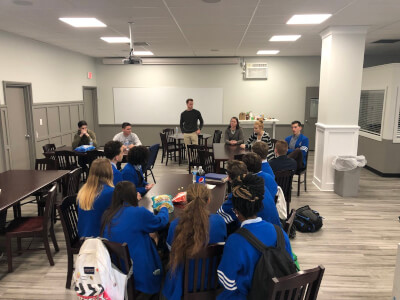 November 29, 2018
Pizza with the Graduates
Last Monday before we left for the holiday, over 75 seniors shared had lunch with a group of recent CEC graduates in the Center for Student Leadership! These graduates spanned from 2013-2017, were abl...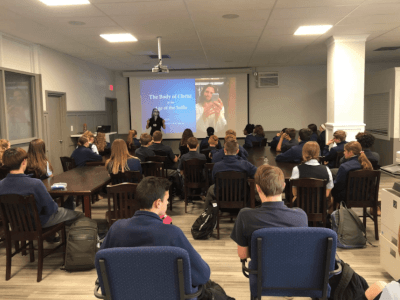 October 4, 2018
CSL: Gina Christian of CatholicPhil...
Gina Christian, senior content editor for @catholicphilly, speaks with theology I & theology II classes in the Center for Student Leadership on the "Body of Christ in the Age of the Selfie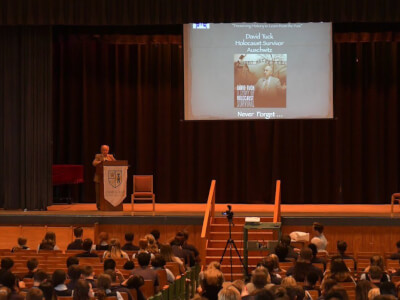 September 21, 2018
CSL: Holocaust Survivor Speaker
On September 21st, CEC invited Chuck Friedman, the Director of the Holocaust History and Awareness Museum. As well as David Tuck, Holocaust Survivor. It was a pleasure to have them speak...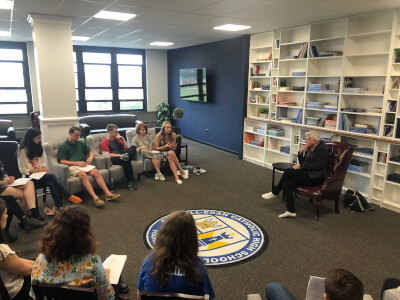 September 1, 2018
Performing Arts in CSL
To kick off the school year, Tom Kuchler and CEC's Center for Performing Arts invited Thomas G. Waites for part 3 of a series of acting workshops centered around the work of William Shakespeare. W...