In 1966, because of the burgeoning population in the Lower Bucks County area, Bishop Egan was separated into two schools: Bishop Egan for boys, located in a new facility in Fairless Hills, and Bishop Conwell for girls, located in the original building in Levittown. Twenty-seven years later in 1993, the two schools were merged to form Conwell-Egan Catholic High School. Conwell-Egan Catholic continues its mission of providing the best possible Catholic education for secondary students in the Lower Bucks County area and beyond.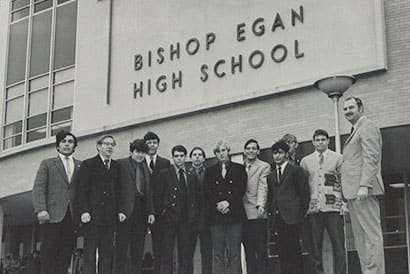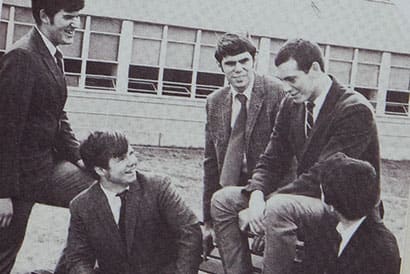 On January 6, 2012, the Archdiocese of Philadelphia announced that Conwell-Egan Catholic, along with three other Catholic high schools in the Philadelphia region, would permanently close at the end of the 2011-2012 school year. Conwell-Egan Catholic was able to appeal the decision to the Archdiocese not to close citing the fact that it is the only Catholic high school in Lower Bucks County. Major efforts were put in place to save the school, including the raising of over $3 million. On February 24, nearly 7 weeks after the closing announcement, Archbishop Chaput announced that CEC would remain open.
Continuing it's legacy, in 2013 Conwell-Egan launched an iPad Initiative. Beginning with the Class of 2017, iPads were issued to each student. To support this change, the school's network infrastructure was upgraded.
Today, we are thriving beyond borders and continue to show dedication to Catholic education. On November 15, 2017, students, teachers, staff, and alumni of Conwell-Egan Catholic gathered to receive the largest gift ever to be given to an Archdiocesan school: a $5 million gift by the Danaher Lynch Family Foundation (DLFF). This foundation was established by Tom and Patty Lynch to help support Catholic education in the Lower Bucks County. This grant enabled funding of scholarships, created a Center for Student Leadership, improvements made to the infrastructure of the school, and a new auditorium.