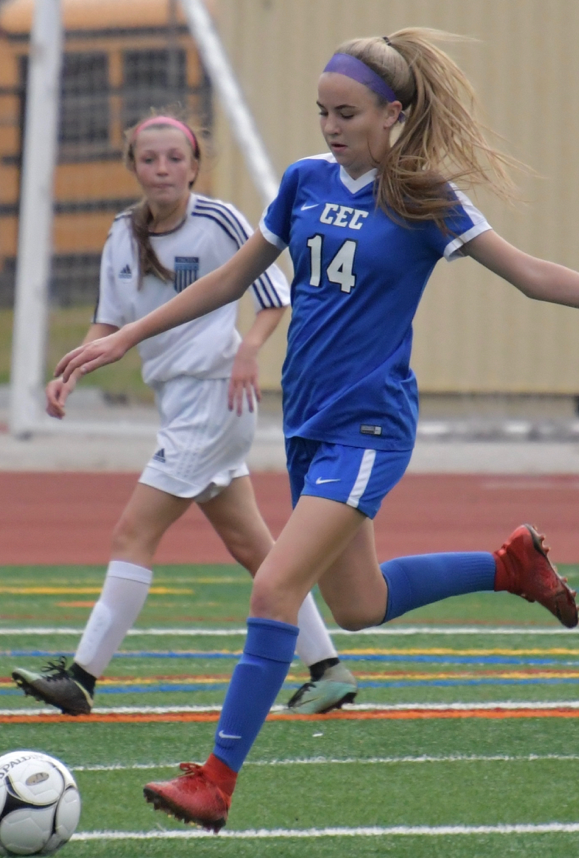 Congratulations to Alex Chalmers for being selected for the 2019 Courage Award for Catholic Athletes for Christ. Alex will be honored along with students from all Archdiocese of Phila. High schools at an awards ceremony on May 8th, 2019 at 7:00pm at Cardinal O'Hara High School. This CAC Courage Award will be given to Alex who has been a leader in her community, has used her athletic abilities to the fullest potential, and has earned the respect of her community for her dedication, self–sacrifice, strong character, and hard work in athletics, academic, service, and through a commitment to the Christian Faith.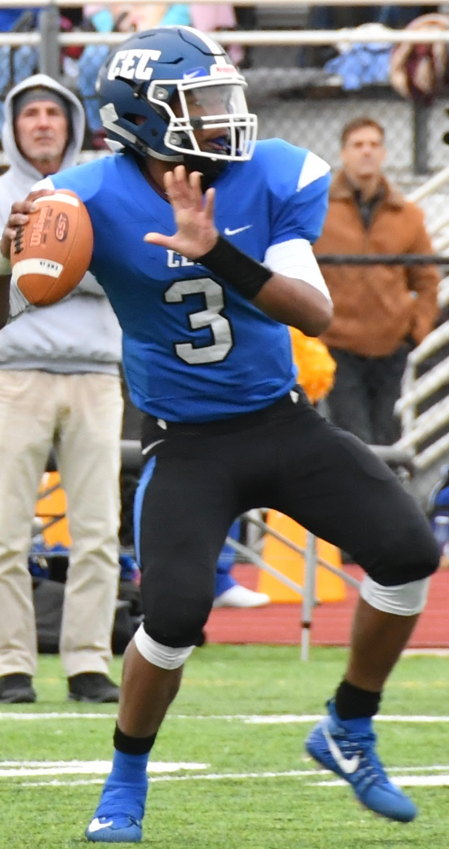 Alex Goldsby has been awarded the Levittown- Bristol Kiwanis Club, Dick Dougherty scholarship. Alex will be awarded this scholarship at the awards ceremony on May 22, 2019 at the Bucks County Sheraton. Alex has been a leader both on and off the football field. His academic accomplishments include the 2018 Archdiocese of Phila, student Athlete Honor Roll, &1sthonors at Conwell-Egan Catholic High School. He has also been awarded the 2018 Paul Bartolomeo Top Scholar Athlete Award at the Phila, at the Catholic League All Catholic Banquet. Alex was a two year starting quarterback on a team that reached the PIAA AAA State Semifinals in 2017 and the PIAA AAA State Quarter Finals in 2018. He was selected 2018 1stteam All Catholic QB, the BCCT 1stteam Golden 11 at QB, 2 time member of the Eagle 11, 2018 Team Captain, 2018 Award winner as Mr. Eagle at the annual banquet, which recognizes the student athlete that most exemplifies the values and character of our CEC community. Alex threw for 1972 yards in 2 years as a starter with 21 touchdown passes. He also rushed for over 1,100 yards and scored 25 TD's along with 2 extra points. Alex will be attending Ursinus University to continue his colligate studies and he will also continue to play football.

Jessica Wilcox has been awarded the Levittown-Bristol Kiwanis Club, Dick Dougherty scholarship. Jess will be awarded this scholarship at the awards ceremony, May 22, 2019 at the Bucks County Sheraton. Jess has been a 4 year varsity starter on the girls volleyball team. She has also been a two year starter and team captain on the girls bowling team. Jess also played basketball until her sophomore year and has been a vital team member of the softball team for four years. Jess has been selected to 1stteam All Catholic in bowling for 17-18 and 18-19. She participated in the PA Eastern Regional Bowling Tournament in Lancaster PA, with several other team members. BCCT 2017 Volleyball All County team and will round out her senior year as an All Catholic softball player. Jess demonstrates her skills as a player and leader on the field. She demonstrates fair play and a competitive spirit. Jess was a member of student council for two years while at CEC. Jessica maintains 2ndhonors while keeping her active athletic career. She has received AP Art Honors for her 4 years at CEC and has a special gift and talent for art. Her artwork has been displayed in all of the CEC art shows and currently has her artwork in the Bucks County High School Art Exhibition at BCCC Hicks Gallery and has been accepted to the Archdiocesan Art Show at LaSalle University. Jess has been an active volunteer with the Jimmy V Foundation for the last 4 years. She participates in the St. John's Youth Program and volunteers her time at the Bucks County Homeless Shelter. Jessica will be attending Bucks County Community College were she will major in the Radiology program.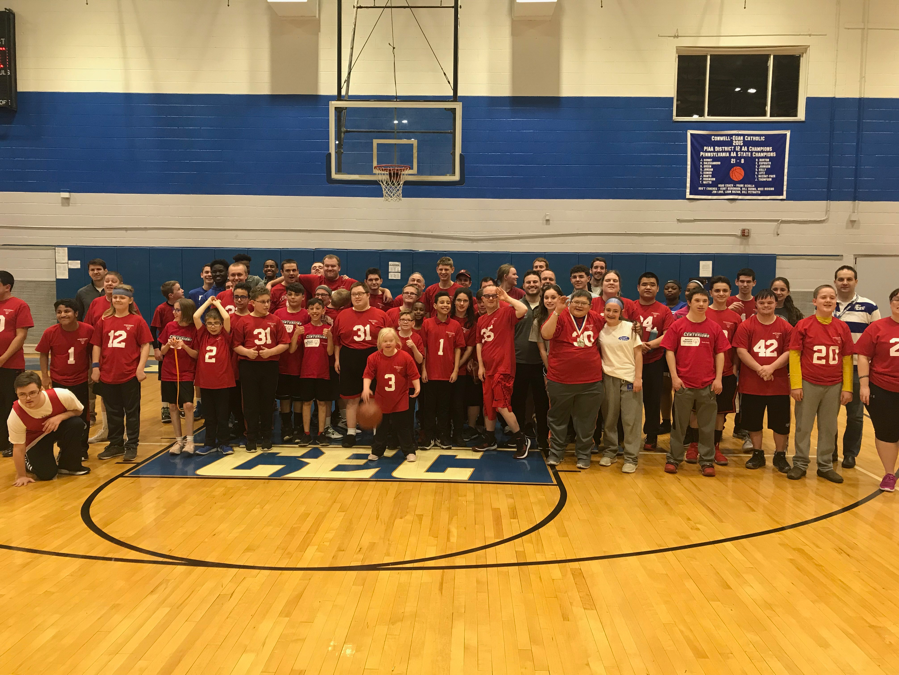 On Wednesday, March 27, 2019 the Conwell-Egan Catholic Boy's and Girl's basketball teams hosted the Bucks County Special Olympians for a great night of fun and basketball. This is our second annual event with Bucks County Special Olympics and we always look forward to seeing this fun group of friends. The CEC students took away some great memories and made new friends. We look forward to seeing the men and women of Bucks County Special Olympics again next year.