2022 Royal Blue Gala & Wall of Fame Induction Ceremony
Thursday, September 29, 2022
6 p.m.
Pen Ryn Estate
1601 State Road
Bensalem, PA 19020
2022 HONOREES
Kristin Schneider Smedley '89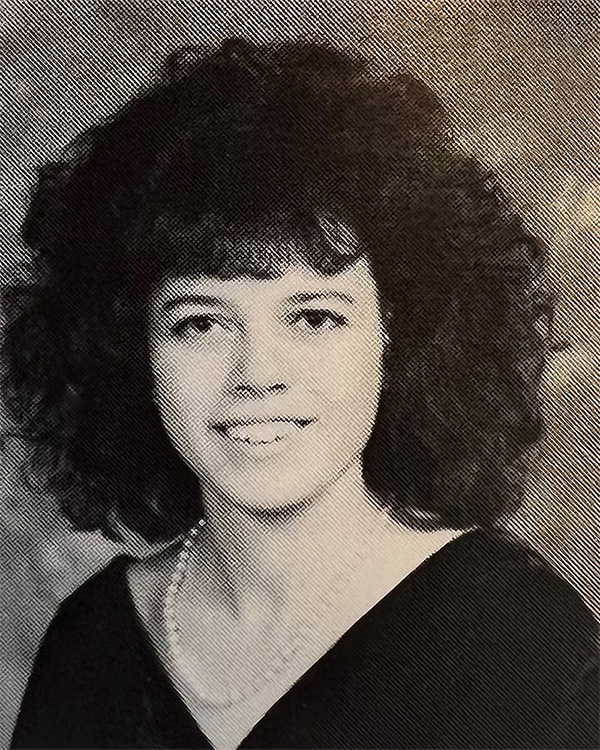 Kristin (Schneider) Smedley was born and raised in Bensalem, Pennsylvania. Smedley is a 1989 graduate of Bishop Conwell High School. Smedley continued her education at West Chester University of Pennsylvania.
Smedley was on track to be Teacher of the Year, until her first two children were born with a rare blindness. She put her dreams aside and became her sons' sighted guide and advocate. Kristin's sons have beaten every grim statistic in the blind community and are thriving.
Kristin is the Best Selling author of Thriving Blind: Stories of Real People Succeeding Without Sight and Brilliantly Resilient: Reset, Rise and Reveal Your Brilliance. A recognized expert in the blindness and rare disease communities, Kristin won the highly regarded Champion of Hope Award and was named an Ambassador for the National Organization of Rare Disorders. Kristin is a popular, in demand speaker who has been invited to share her message internationally.
As CEO of a global patient organization, she coordinated legislation (H.R. #625) that became the first in US history to be submitted in Braille. Kristin spoke at the FDA to help achieve the first ever FDA approved gene therapy to treat an inherited retinal disease in the United States. Her TEDx Talk, book and international summit change perceptions of blindness, and sparked a global movement, Thriving Blind Academy, that is solving the unemployment, literacy, and financial crisis in the blind the community.
During the COVID-19 pandemic, Kristin co-founded Brilliantly Resilient™ to help people come through life's challenges and setbacks brilliant, not broken.
Christina Spade '87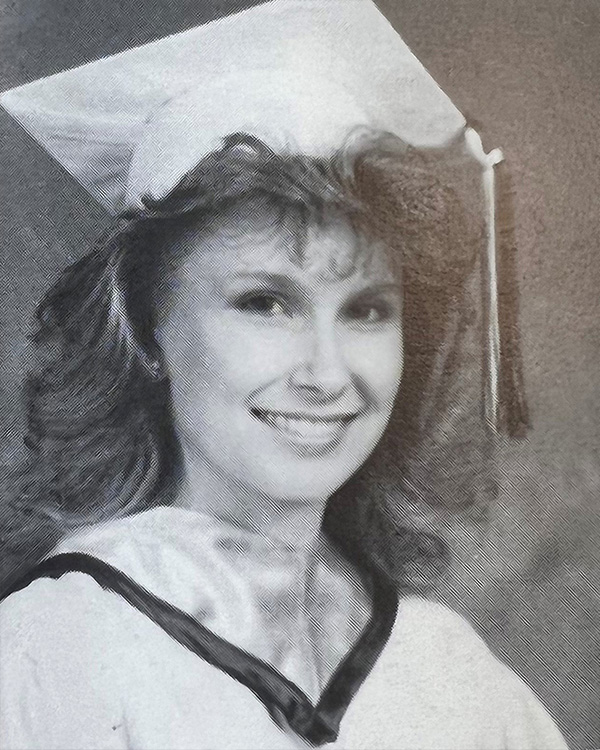 Christina Spade, born and raised in Fairless Hills, Pennsylvania. Spade is a 1987 graduate of Bishop Conwell High School. She continued her education at St. Joseph's University where she graduated with a B.S in accounting and became a CPA.
Christina Spade is Chief Executive Officer of AMC Networks, the global entertainment company known for its popular and award-winning content and respected brands.
The Company's acclaimed programming includes Better Call Saul, Killing Eve and the groundbreaking series The Walking Deadwhich has aired for 11 seasons and has set ratings records across all of television; upcoming highly-anticipated series Anne Rice's Interview with the Vampire and Anne Rice's Mayfair Witches; and earlier, celebrated series Mad Men and Breaking Bad.
AMC Networks' portfolio includes its bundled streaming offering AMC+ and targeted services Acorn, Shudder, Sundance Now, ALLBLK and HIDIVE, as well as AMC, BBC AMERICA (operated through a joint venture with BBC Studios), IFC, SundanceTV, WE tv, IFC Films and RLJE Films.
AMC Studios, the Company's in-house studio, production and distribution operation, is behind some of the biggest titles and franchises known to a global audience, including The Walking Dead Universe, the Anne Rice literary catalog, which includes The Vampire Chronicles and the Lives of the Mayfair Witches series, and the Agatha Christie library.
Spade joined AMC Networks as Executive Vice President, Chief Financial Officer in January 2021 and was soon promoted to a new dual role of Chief Operating Officer and Chief Financial Officer in November 2021. In this role she oversaw key business and financial operations as well as investor relations and global technology.
Spade has spent her career in media and entertainment. Previously she served as Executive Vice President, Chief Financial Officer for the newly-combined ViacomCBS, overseeing all financial operations for the company. Prior to CBS and Viacom merging in December 2019, Spade was Executive Vice President, Chief Financial Officer, CBS Corporation, from October 2018.
Before her role at CBS, Spade spent more than two decades at Showtime Networks Inc. serving in several capacities including as Executive Vice President, Chief Financial Officer and Strategy. She was instrumental in the successful scaling of the Showtime OTT platform which launched in July 2015, and was the key financial architect of numerous real estate deals and transactions at Showtime. She also served as a member of the board for Smithsonian Channel™.
Prior to joining Showtime Networks, Spade was an audit manager with PricewaterhouseCoopers in the Entertainment, Media and Communications practice.
Spade is a director and the Audit Committee Chair for the board of LAMF Global Ventures Corp and is currently a member of the board of directors for the T. Howard Foundation. In addition, she founded and is president of ATR Children's Foundation, which is a non-profit organization established to help children in need. Spade was selected as a 2017 WICT Wonder Woman and served as an executive mentor in WICT's mentorship program.
Justin Kane '79
Justin Kane grew up in Yardley, Pennsylvania. Kane graduated from Bishop Egan High School in 1979. Kane furthered his education at Villanova University, where he received a Bachelor of Business Administration degree.
Kane relocated to Alabama, where he entered the steel industry, and founded Kane Steel and Iron Inc. in Birmingham Alabama.
In 2013, Inspired by his son's lacrosse coach who retired from the Navy, and many others, Kane and his family founded Iron Horse Farms to host veteran retreats and formed the St. Michael's Iron Horse Charities foundation as an umbrella organization.
The mission of the St. Michael's Iron Horse Charities is, "Inspired by the strength and guidance of St. Michael the Archangel, our organization promotes healing activities for those who have faced war and other systemic injustices, including access to healthy food sources."
Iron Horse Charities offers two-day retreats for eight to 10 veterans at no cost. The retreats include room and board, daily home-cooked meals, training and assistance as well as hunting equipment for exploring more than 2,000 acres of wildlife-filled woods. They also provide counselors and guides available to help those who may experience symptoms of post-traumatic stress disorder during the trip.
After acquiring The 1,500-acre property in 2013, Kane discovered the benefit of the fertile land. He began to grow thousands of pounds of seasonal fruits and veggies each summer. The majority of produce that grows in the single acre plot is harvested and donated to a number of Central Alabama charities that feed and house those in need.